This route takes you towards Basalt and through the coutryside of Putsered. It goes over descent gravel and paved roads.
The first 3 km you follow the main road west, see for a discription of this part on the orange route
Follow the road till you reach this point in Basalt and turn/hold left;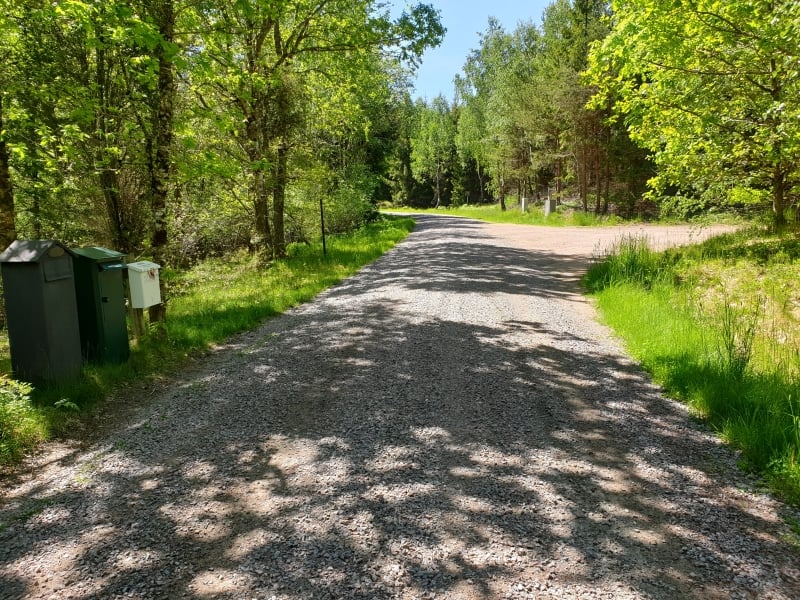 Just follow the gravel road. Before (and just after) this nice new vaction home you can take an extra round through the forest (descent forest road). Its a nice extra round, good place for spotting wild in the morning and evening (i think).

Follow the gravel road for about 1 km till you reach this crossing and turn left there;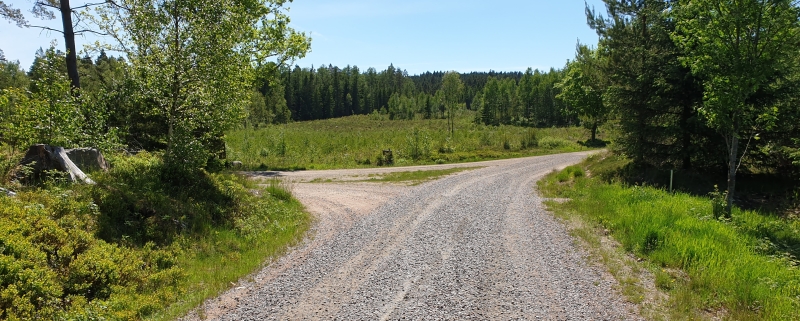 From here you will follow the paved road for about 3 km till it will lead you back in the forest. Underway you see some nice Swedish farms.


On the end of the road you'll reach the main road again. Turn right to go back to Majenfors.