In strömsnäsbruk (27 km form Majenfors) you will find a small train museum. Completely driven by volunteers.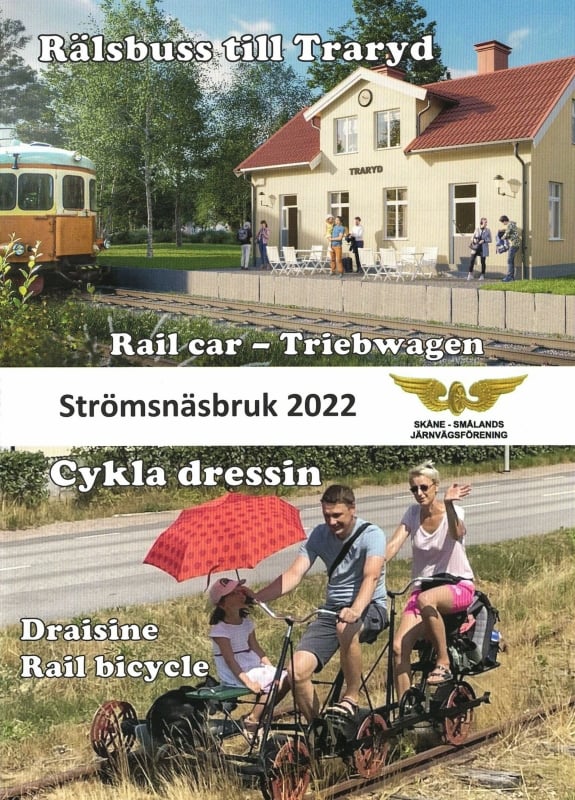 It's opened from may till the end of september. See below for the actual opening hours, because some periods you have to book by phone.
Not only can you visit the old buildings but also bicycle ont he rails and/or take a ride with a classis Swedish train.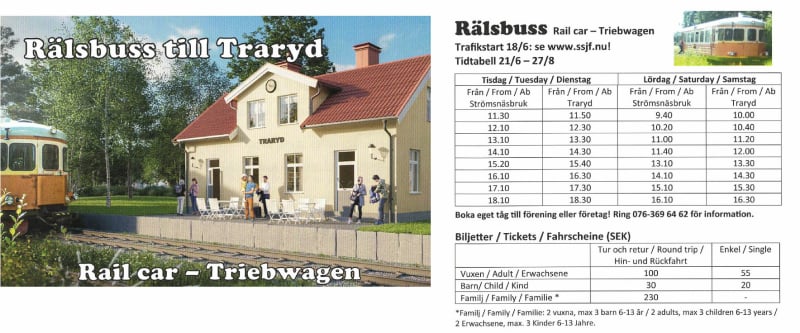 Here you will find them;

SSJF, Mejerivägen 7
S-287 31 Strömsnäsbruk
0046 (0)70 - 682 09 25
www.ssjf.nu


Did you visit the railway museum? Please leave a comment ('reactie plaatsen') below and let us know if you liked it